Open Access Journal: Teaching Classical Languages (TCL)
[First posted in AWOL 22 April 2011. Updated 28 June 2020]
Teaching Classical Languages (TCL)
ISSN 2160-2220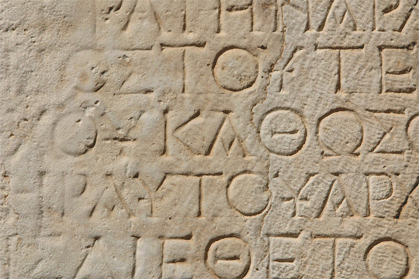 Teaching Classical Languages
(ISSN 2160-2220) is the only peer-reviewed electronic journal dedicated to the teaching and learning of Latin and ancient Greek. It addresses the interests of all Latin and Greek teachers, graduate students, coordinators, and administrators.
Teaching Classical Languages
welcomes articles offering innovative practice and methods, advocating new theoretical approaches, or reporting on empirical research in teaching and learning Latin and Greek. As an electronic journal,
Teaching Classical Languages
has a unique global outreach. It offers authors and readers a multimedia format that more fully illustrates the topics discussed, and provides hypermedia links to related information and websites. Articles not only contribute to successful Latin and Greek pedagogy, but draw on relevant literature in language education, applied linguistics, and second language acquisition for an ongoing dialogue with modern language educators.Please click the issue title below to see the issue's cover, front matter, abstracts and links to articles. Alternatively, in cases where it it is a link you can click the article title below to view an individual article.Current issue:
Volume 11, Issue 1 Cover Image:
Implementing IPAs: One Department's Odyssey Visualizing Vocabulary: Student-Driven Visual Vocabularies Why Learn Latin? Motivation for Learning a Classical Language The Thomas Project: Evaluating a Web-Based Latin Research Project for Learners at Multiple Levels
TCL is the successor to CPL Online. To see the CPL Online archives, click here.
Welcome to Teaching Classical Languages (TCL). TCL is the peer-reviewed, online journal dedicated to exploring how we teach (and how we learn) Greek and Latin. TCL is sponsored by the Classical Association of the Middle West and South (CAMWS).
Complete Issue, 11.1 (155 pages, 1.73 MB) Front Matter 11.1Back Issues
Fall 2009 Cover Image:
Social Networking in Latin Class: A How-To Guide "That Ain't Workin'; That's the Way You Do It": Teaching Greek through Popular Music Greek Vocabulary in Popular Textbooks
Spring 2010 Cover Image:
From Literal to Literary: A Translation Project for Latin Poetry Classes Building Ties between College and High School Latin Programs Perspectives on the
New Standards for Latin Teacher Preparation
Fall 2010 Cover Image:
Exercises for Developing Prediction Skills in Reading Latin Sentences Form-Focused Teaching for the Intermediate Latin Teacher The 2010 College Greek Exam
Spring 2011 Cover Image:
Classroom as Text: What Genres Do We Teach In? Third Language Acquisition: Spanish-Speaking Students in the Latin Classroom
Aliquid Novi
: The New Series of Bolchazy-Carducci Latin Readers
Fall 2011 Cover Image:
Lingua Latina, Lingua Mea
: Creative Composition in Beginning Latin Teaching Greek Verbs: A Manifesto The 2011 College Greek Exam: Report and Analysis Innovation in Recent Intermediate Greek Textbooks?
Fall 2012 Cover Image:
Using Manuscripts in the Latin Classroom Latin in the Homeschooling Community Reading the
Aeneid
with intermediate Latin students: the new Focus commentaries (Books 1-4 and 6) and Cambridge
Reading Virgil
(Books I and II)
Spring 2013 Cover Image:
Song in the Greek Classroom Computer-Assisted Learning in Second-Year Latin The Implications of SLA Research for Latin Pedagogy: Modernizing Latin Instruction and Securing its Place in Curricula Latin and Power: Warnings and Opportunities from the Long History of the Language Engaging Multiple Literacies through Remix Practices: Vergil Recomposed
Fall 2013 Cover Image:
Reimagining Latin Class: Using the
Reacting to the Past
Pedagogy in the Intermediate Latin Course Team-Based Learning to Promote the Study of Greek Blended Learning in an Advanced Course on Greek Tragedy De Lingua Latina Discenda
Spring 2014 Cover Image:
Composition, Competition, and Community: A Preliminary Study of the Use of Latin Composition in a Cooperative Learning Environment Accenting Ancient Greek Finite Verbs: Four Simple Rules, with Applications for Nouns and Adjectives "Greeking Out": Creating Digital Tutorials and Support Materials for Beginners Latin Commentaries on the Web
Spring 2015 Cover Image:
Ovid and his Ars: Preparing a Commentary for the Online Companion to the Worlds of Roman Women Three Categories of Humor in Latin Pedagogy Why Oral Latin? Cur discipuli linguae Latinae Latine loquantur A Podcasting Approach to Greek and Latin Orality The Biduum Experience: Speaking Latin to Learn Making Sense of Comprehensible Input in the Latin Classroom
Fall 2015 Cover Image:
Close Readings in a Latin Dictionary Enhancing Latin and Greek Classes through a Convivium Oil for the Wheels in Teaching Caesar: Yesterday and Today Companions of Aeneas: Gamifying Intermediate Latin The Tirones Project: Mentoring New Teachers Mentoring and the Latin Teaching Methods Course Mentoring from the Middle My Own Private Ithaca: Mens, Mentor and My Stumble into the Classics The California Mentoring Project
Spring 2016 Cover Image:
Quomodo Dicitur? The Importance of Memory in Language Learning Latin at the Middle School Level: Who Are Our Students? How Do We Reach Them? Veni, Vidi, Vicipaedia: Using the Latin Wikipedia in an Advanced Latin Classroom
Volume 8 Issue 1 Cover Image:
Competency and Collaboration: An Approach to the Second-Semester Latin Course Review Article: Alexandros to Hellenikon Paidion An Old Teaching Dog Tries Some New Tricks: Changing a Traditional Latin Classroom
Volume 8 Issue 2 Cover Image:
The MovieTalk: A Practical Application of Comprehensible Input Theory Squaring the Circle and Saving the Phenomena: Reading Science in the Greek Language Classroom Beginner Latin Novels: A General Overview
Volume 9 Issue 1 Cover Image:
From Standards for Classical Language Learning to World-Readiness Standards: What's New and How They Can Improve Classroom Instruction The Standards as Integrative Learning Material Culture and the Greek and Latin Classroom Recontextualizing the Teaching of Ancient Greek within the New Standards for Classical Language Learning College Professors and the New Standards for Classical Language Learning Backward Mapping and the New Standards for Classical Language Learning The Digital Humanist's Renaissance: verba volant, scripta manent, digita sunt How the Revised Standards for Classical Language Learning Help Beginning Teachers Applying the New Standards for Classical Language Learning to Latin-Teacher Education
Volume 10 Issue 1 Cover Image:
Something Old, Something New: Marrying Early Modern Latin Pedagogy and Second Language Acquisition (SLA) Theory How Learning Works in the Greek and Latin Classroom Quid vultis discere? Crafting a Student-Guided Latin Literature Course Teaching the Old and New Testaments to Students of Greek and Latin Simultaneously with Numerous and Fascinating Learning Outcomes
Volume 10, Issue 2 Cover Image:
Learning (and Teaching) Latin Verb Tenses: Applying Second Language Acquisition Research and Analyses of Verb Uses in Context What can Taylor Swift do for your Latin Prose Composition students? Using popular music to teach Latin poetry analysis skills Never Out of Style: Teaching Latin Love Poetry with Pop Music Music, Meaning, and the Muses: Teaching Latin Intertextuality with Wild Nothing's "Paradise"See AWOL's full List of Open Access Journals in Ancient Studies